Club Christmas Lunch - 10th December
Please see below the menu for the Club Christmas Lunch. Using the link please submit your selections by 4pm Thursday 30th November. Please note you will not receive a confirmation email. You can re-submit the link to be able to add a pre order for others.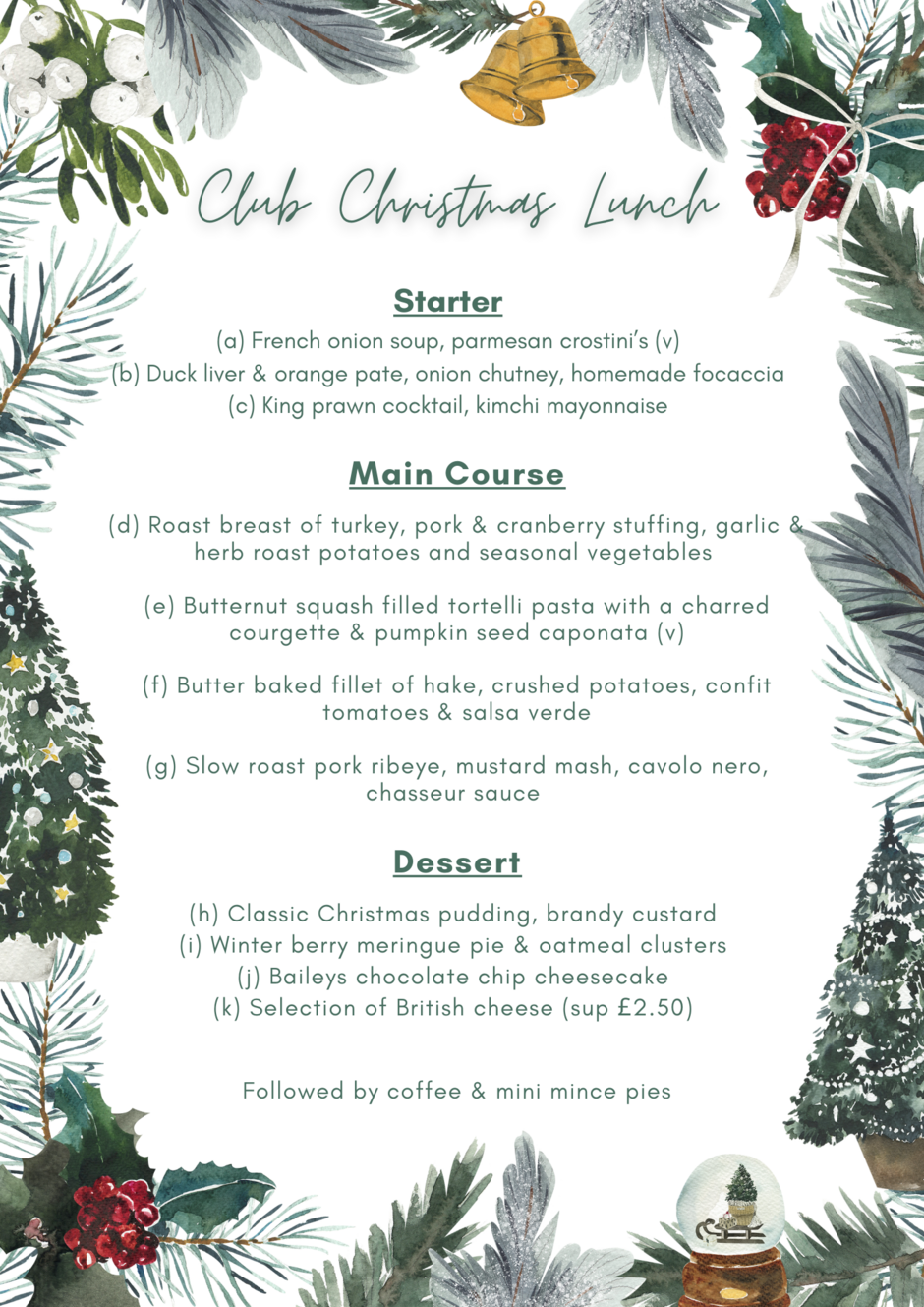 Your form submission has been unsuccessful due to the submission cut off date being passed. Please contact Holly Chivers, Event Co-Ordinator, on 01202 693363.

Should you have any queries or difficulties with the form, then give us a call and speak with the Event Coordinator Holly Chivers on 01202 693363.