Golf Course Update - December 2019
Golf Course Update
Firstly before we get on to the horrendous weather we are getting at the moment. On behalf of all the green staff, may I wish you all a Happy Christmas and New Year.
Weather, or Shall I Just Say Rain?!
It hasn't stopped raining for 14 days!! Since the 6th December we have had 118mm. The only positive i can take from the weather situation at the moment is it is far worse up north.
Looking at the forecast for the next week, it looks like we have another day of rain tomorrow and then a possibility of some dry weather which will please us all.
Looking at September, October & Novembers rainfall over the last 3 years you can see why we are so wet this year:
| | | | | | |
| --- | --- | --- | --- | --- | --- |
| Rainfall (mm) | Sep | Oct | Nov | Dec | Total |
| 2017 | 95 | 56 | 95 | 97 | 343 |
| 2018 | 57 | 52 | 66 | 182 | 357 |
| 2019 | 149 | 206 | 81 | 118* | 554* |
* = So far.
Bunker Works
The bunker works are going very well this year, the weather has not been on our side but the lads have really done well and we have stayed on schedule. We have found some wonderful things in them when removing the sand, everything from bricks to metal digger bucket teeth.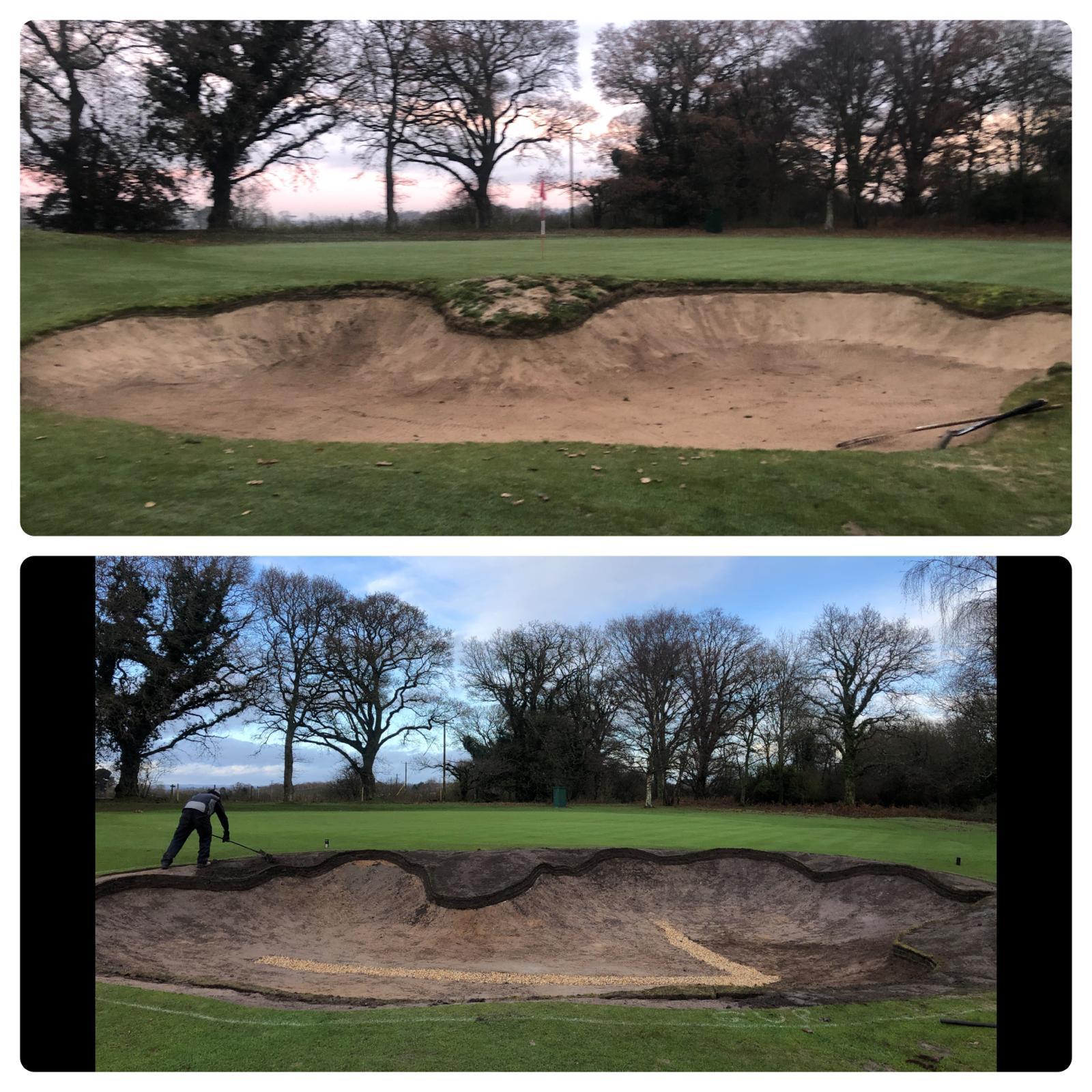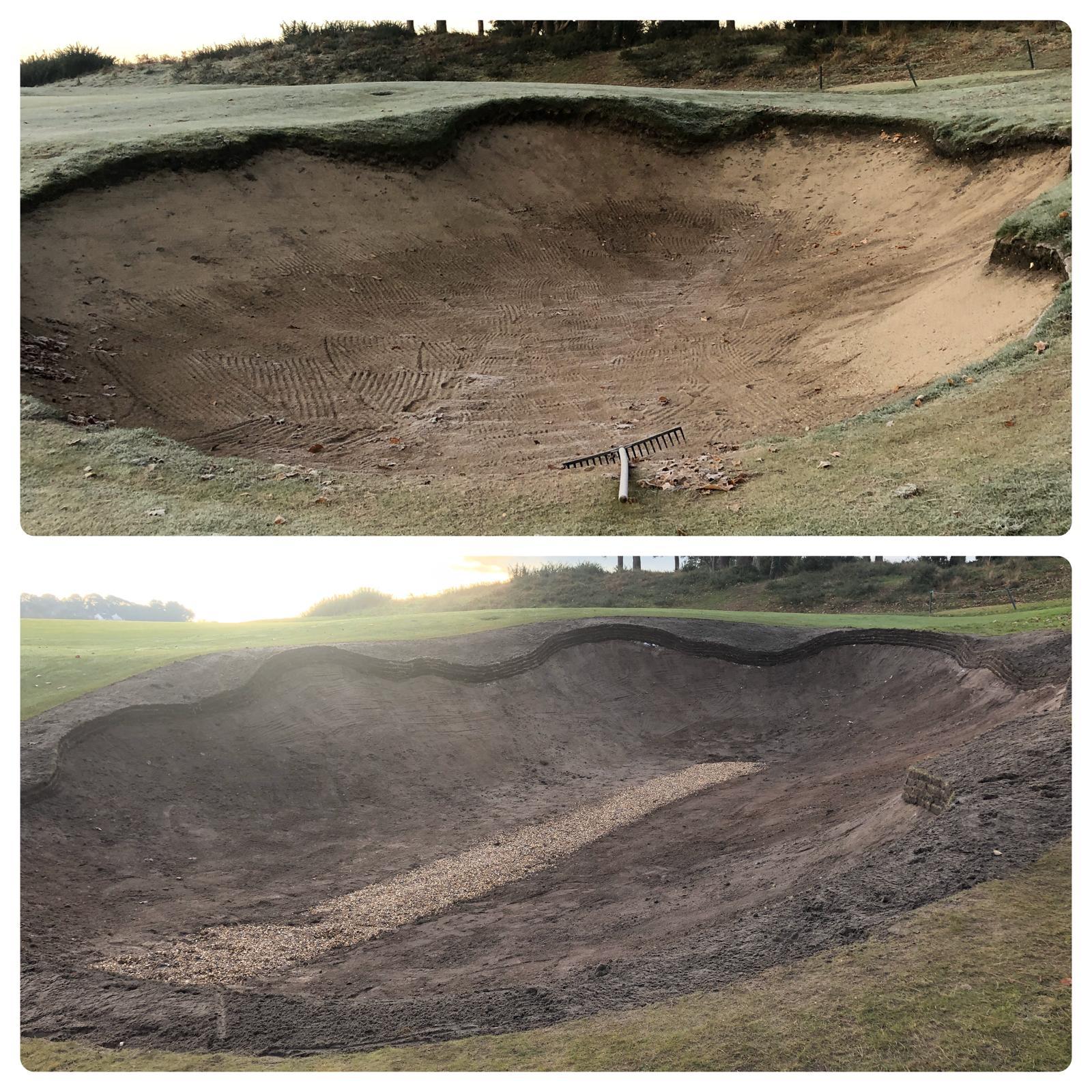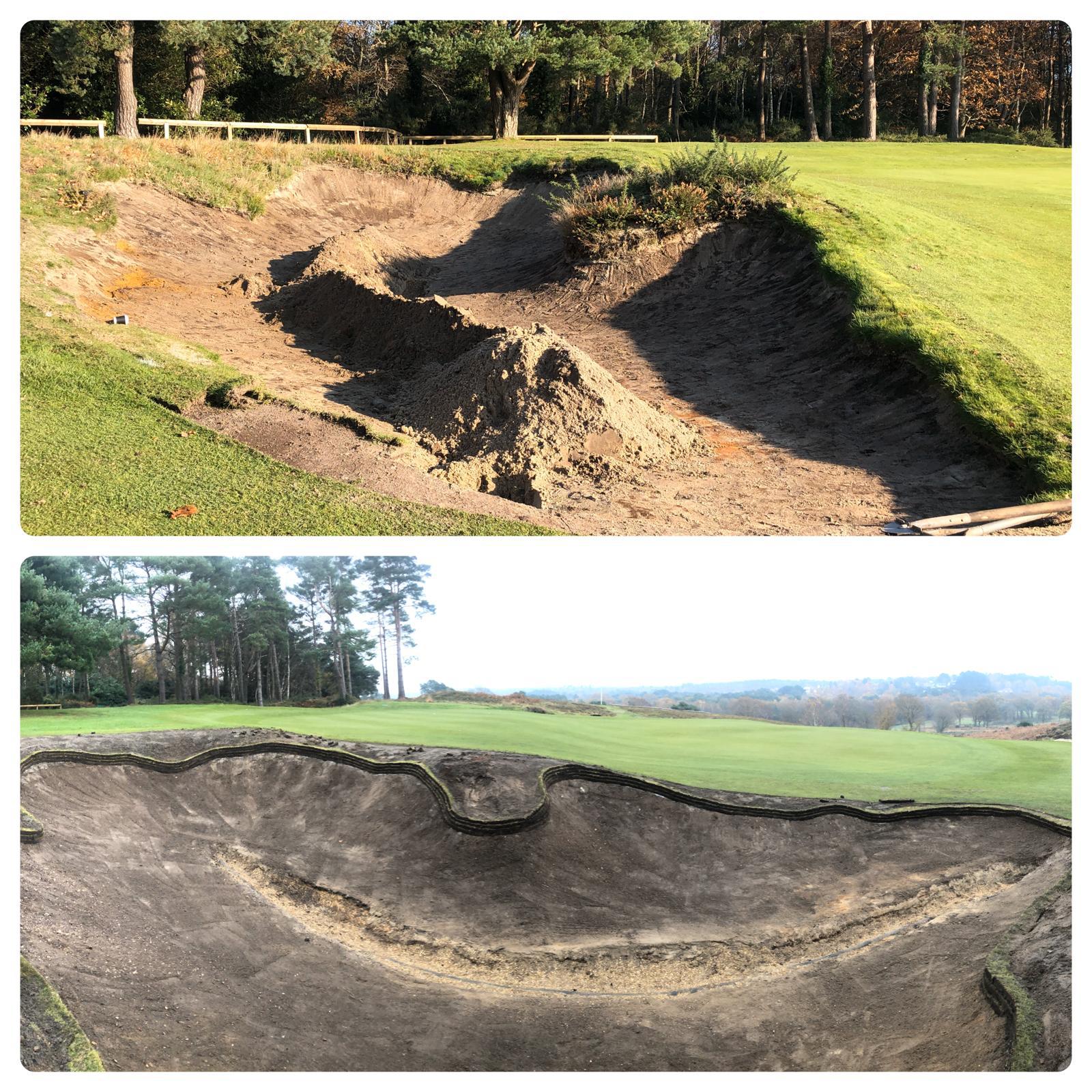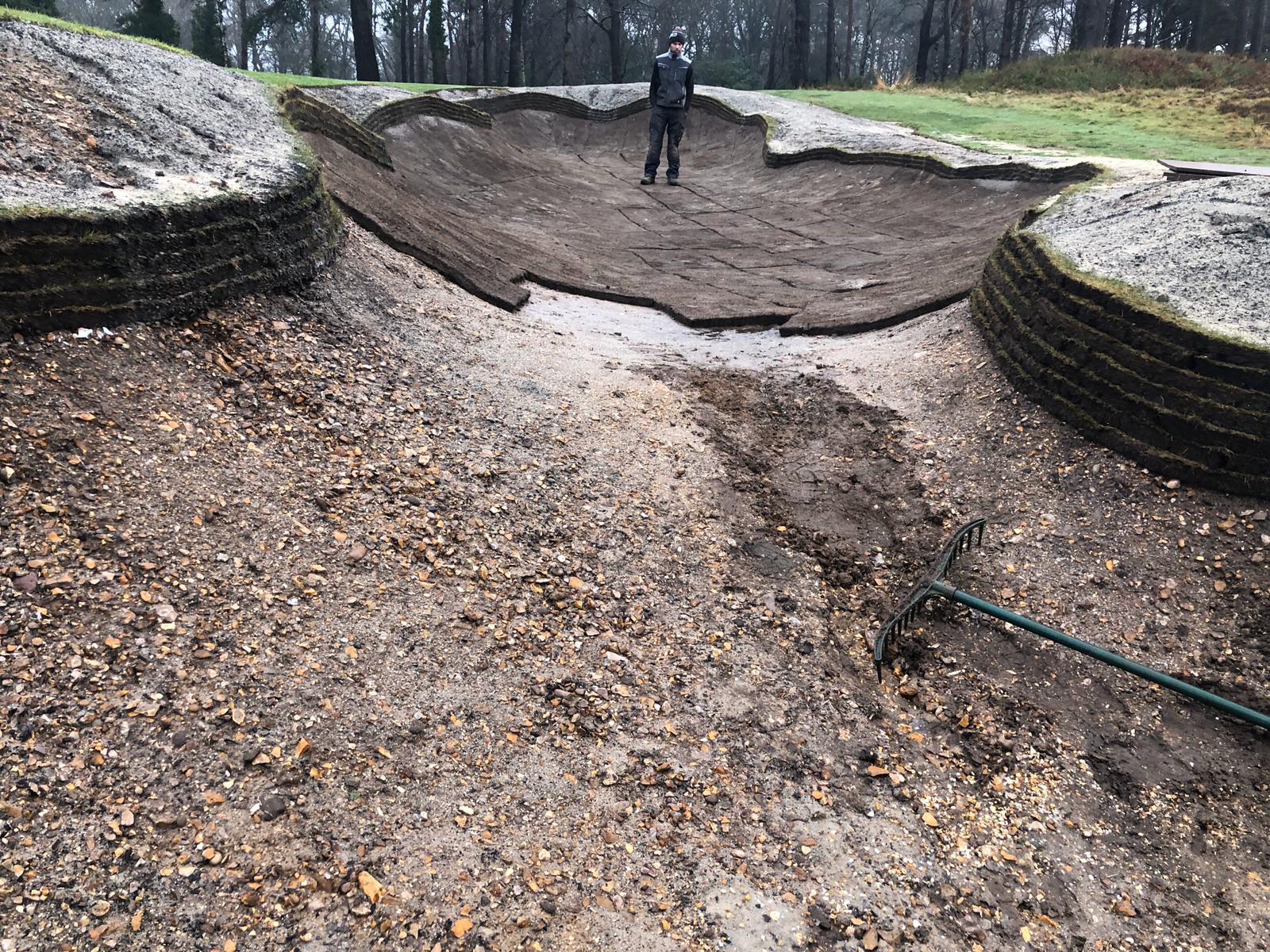 As you can see from the picture above, the stones in this bunker were terrible. This is what we found under the sand right of the 8th from when this bunker was previously done. We have now put a revetted wall and a 40mm thick liner turf on the base. This will hopefully give us at least 10 years without any stone ingress from underneath. These bunkers have been completed to the same specification as the work completed on 10th, 11th & 12th holes.
We hope to have all the liner turf finished by Christmas. We will then be working on the areas surrounding areas the bunkers where turf is required and then finally adding the sand in February/March. Thank you for your patience while we carry out this work.
Trolleys
Trolleys are currently being allowed out on the golf course and I hope we do not have to ban them due to the ground conditions. All I can do is ask as many of you as possible to use your carry bags on the course and save as much wear as you can from your trolleys. Please do not feel guilty if a physical ailment stops you doing so, we only ask that those who can carry, do so.
Finally I would like to introduce 2 new members of staff that have joined our team:
Elliot, who is 19 and has joined as a trainee. He has just finished a 2 year college course at Kingston Maurwood studying Countryside Management. This is his first job so it is a massive learning curve for him, but he is settling in well.
Adrian, who is 26 and has 2 children, a daughter aged 4 and another daughter, who is only 5 weeks old. He has previously worked at Queens Park GC and is keen to progress his career, so has made his next step to Broadstone. Its a big change but he is fitting in really well and is really enjoying the bunker work we are doing.
Again, can we all wish you a Happy Christmas and a wonderful Healthy New Year
Paul and the team